---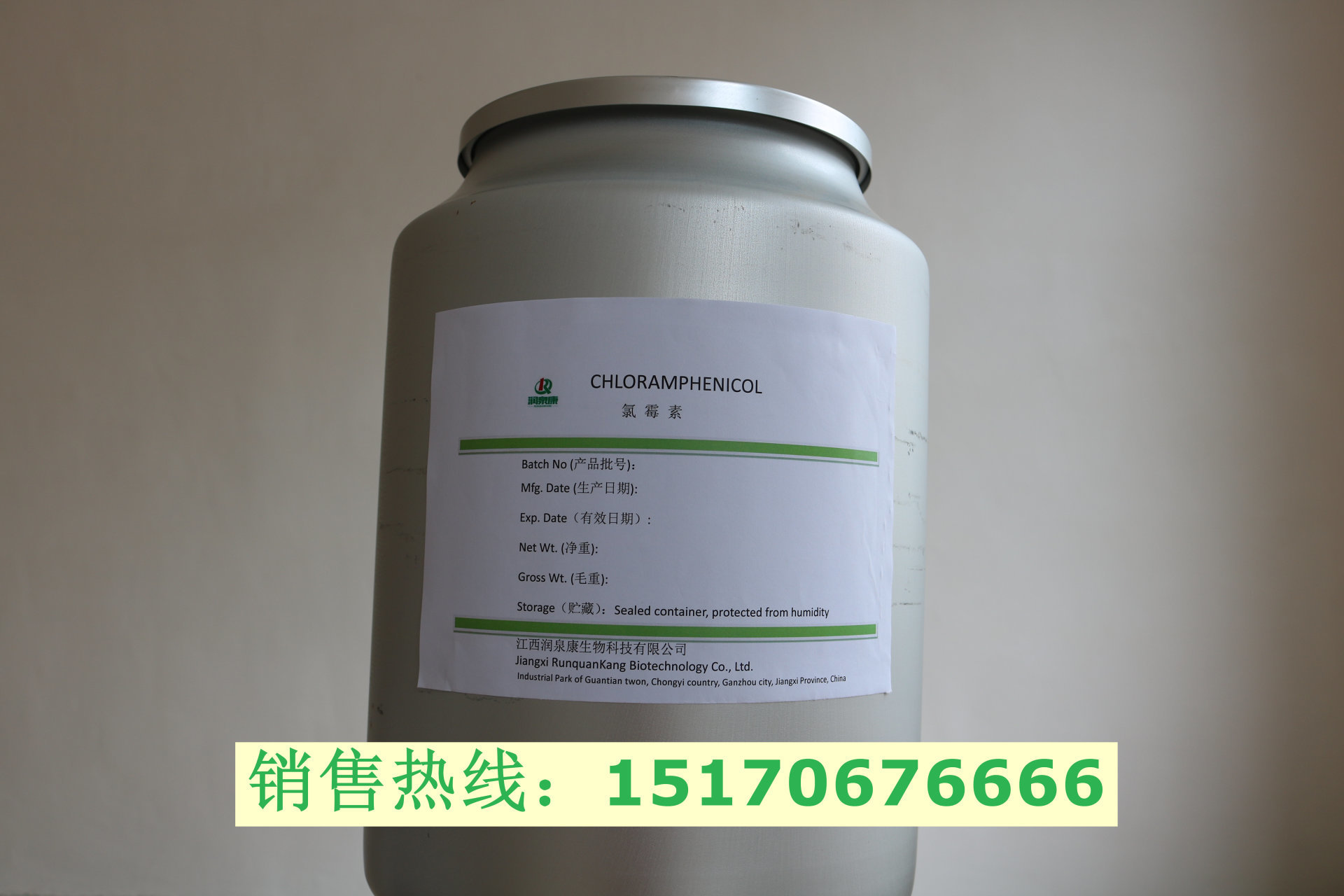 Produce export grade raw material chloramphenicol with an annual output of 120 tons
Properties: white, greenish white or yellowish white fine needle, long flake crystal or crystalline powder
Solubility: slightly soluble in water, easily soluble in 96% ethanol and propylene glycol, slightly soluble in ether
Melting point: 149-153 ℃
Content: 99-102%
CAS:56-75-7
Weight loss on drying: dry to constant weight at 100-105, and the weight loss shall not exceed 0.5%
Sulphuric acid ash: no more than 0.1%
Chloride: not more than 100PPM
Packaging: cardboard barrel lined material bag, net weight 25kg.
Use: Antibiotic drugs. It has extensive bacteriostatic effect.
It tastes bitter. The melting point is 148~151 ℃. No rotation. Easily soluble in ethanol or ethyl acetate, but hardly soluble in water. It is prepared by chemical synthesis of 1-nitrophenyl-2-amino-1,3-propanediol. The antibacterial spectrum, action and use are the same as chloramphenicol. Because it is a racemic mixture, half of chloramphenicol, the dosage is large. The side effects and toxicity are the same as that of chloramphenicol, but the spirits such as,, and mania are more common. It has been used less. Synthamycin has a large side effect, which can inhibit the hematopoietic system and even lead to death in severe cases. This product is only for animal export!